Do You Need a Box Spring With a Bed Frame?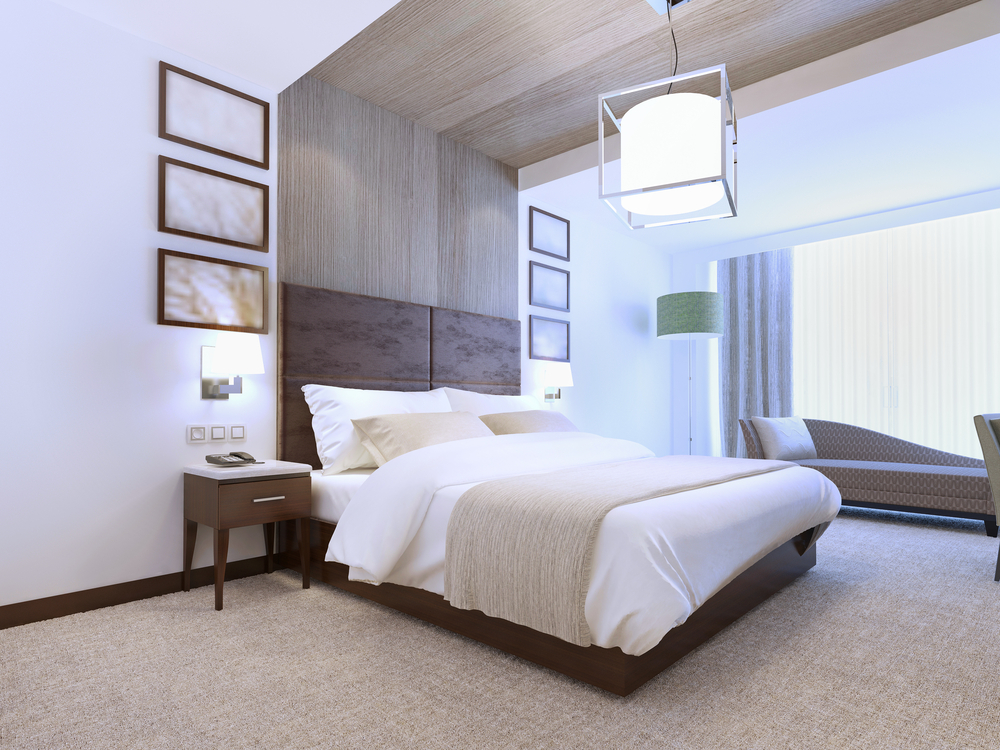 If you're hunting for a new mattress, you're probably wondering whether you need a box spring with a bed frame. Well, that depends on various things such as the size of your mattress and the mattress composition. Because of these variations, box springs are no longer the only viable solution to supporting your bed.The typical box spring is designed with a metal grid or springs in a fabric-covered wood frame, almost identical to your bed size. It acts as a supportive base, offering a firm surface that excels in shock absorption. Since box springs were specially constructed for traditional innerspring mattresses, your new bed might not be the perfect fit for the support that they can offer. Moreover, most bed frames can do just fine without a box spring.Here's all you need to know about box springs and bed frames, including whether you need to use a box spring with your bed frame and the best alternative options.
Apple presents the new spot dedicated to fitness npp steroid miking 045 power tower multifunction pull-ups dip stands pull up bar gym strength training fitness – offer #banggood delivery in 2-7 days – megadiscounts and coupons
What's a Box Spring?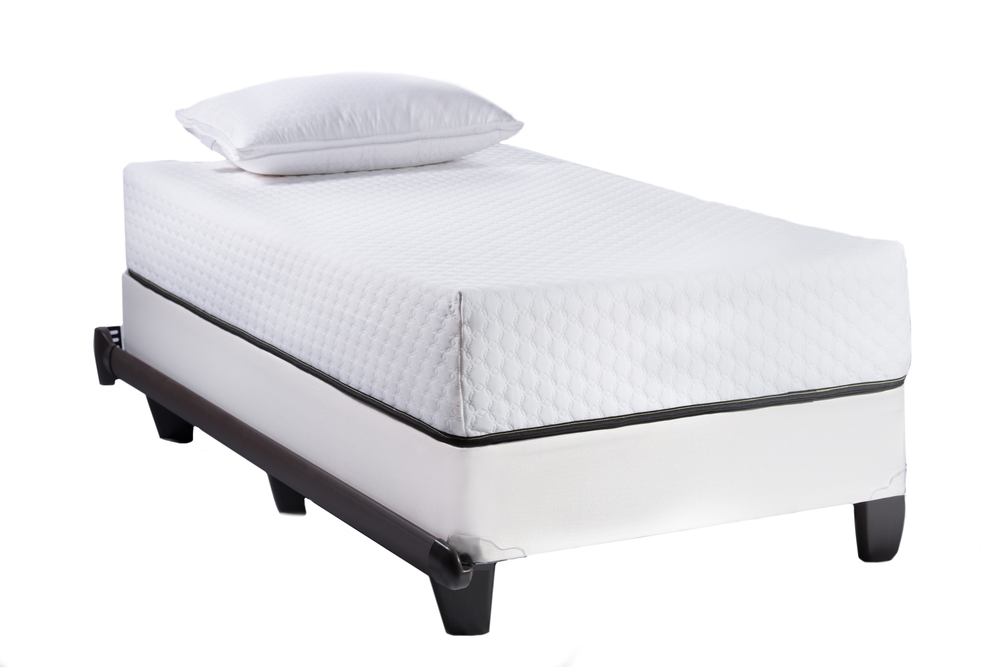 Generally, a box spring is a unique bed base constructed to support your mattress. It usually comprises metal coils wrapped in a wooden frame and encased in a fabric layer. Nowadays, most of these bed bases feature wood slats or metal bars instead of coils. They're well-known for being lightweight and bouncy and pair exceptionally well with innerspring mattresses for offering overall body support while absorbing nighttime movements from the surface.
Types of Box Springs
For a traditional innerspring mattress, choosing the best traditional box spring is crucial for adding bounce, height, and support. There are many types of box springs out there, but most differences trickle down to height variation.An ultra-low profile box spring is typically two inches tall, meaning it won't add additional height to the mattress. On the other hand, low-profile box springs range from about four to five inches tall, while standard ones vary from six to nine inches tall. If you want to raise your mattress and significantly change how it sits against the headboard, you might want to opt for the low and standard versions.Another vital factor is whether or not your box spring is split. Generally, flexible box springs are ideal for bigger mattresses, such as king and queen sizes. You can also place two smaller box springs side by side and use them to provide proper support for your king or queen-size mattresses.This could be a perfect way to prevent sagging along the middle section of large box springs. Plus, it enables couples and co-sleepers with different sleep preferences to choose a solid base that best suits their needs.
What's their Main Purpose?
The main function of box springs is to provide support for your mattress. Box springs are also intended to promote air circulation, which helps in keeping your mattress cooler.Another way these mattress foundations help is that they absorb impact, which can lengthen your bed's lifespan. Plus, placing a box spring between your mattress and the bed frame raises your bed height which could be helpful to individuals who often struggle with getting in and out of their mattresses. And since they can elevate your mattress above the ground, you'll have more storage space under your bed.
So, Do You Really Need a Box Spring?
Determining whether or not you need a box spring depends mainly on the type of mattress you're using. For many mattress brands and models in the current market, it's not necessary to use metal springs for support. For instance, some mattresses, such as latex and memory foam beds, could be well suited for solid platform beds, which use wooden slats to create a sturdy, flat surface. However, if you're sleeping on a traditional mattress, you might want to consider purchasing a box spring.Although one of the main functions of box springs is to absorb shock and body movements, most mattresses today feature materials that excel in doing this, negating the need for box springs. However, always check with your manufacturer's guidelines for how best to support your bed.
What's a Bed Frame?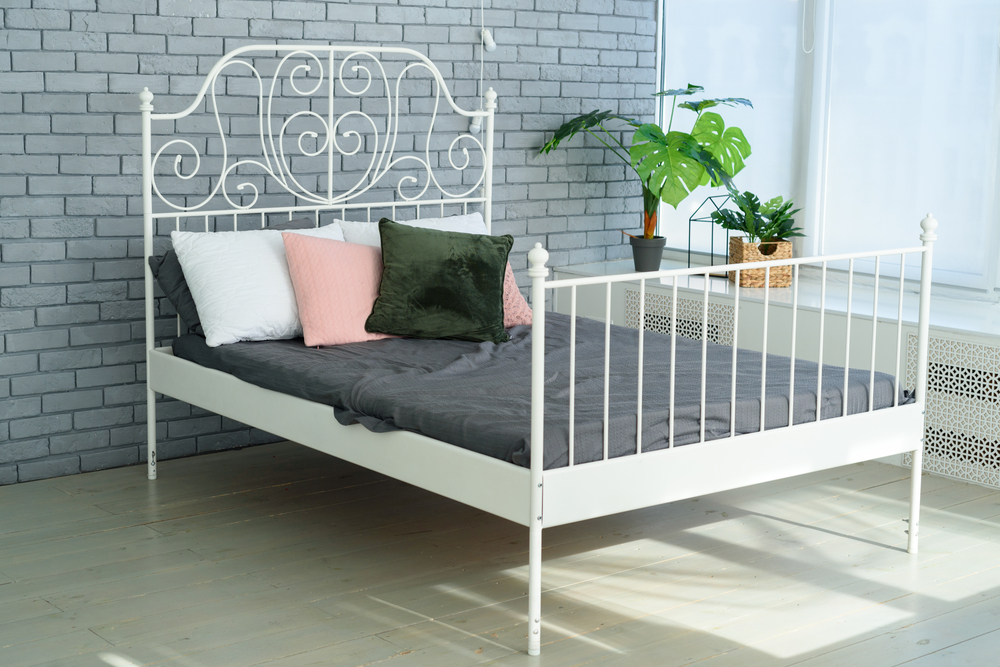 Also known as bedsteads, bed frames refer to the railing for the bed. Bed frames raise your foundation and the mattress off the floor, keeping them safe from dust, moisture build-up, and mold. They have a solid design featuring a slatted surface for excellent support. However, unlike basic mattress foundations or bases, bedsteads are usually decorative and come in many different styles.More conventional models like sleigh beds, type 4-poster beds, or canopy beds might not offer adequate support. Consequently, your mattress might eventually lose its shape. So, you may have to pair such models with a box spring for maximum mattress support.
Types of Bed Frames
Bed frames are available in various sizes and styles and deliver unique features, like being space-saving, multipurpose, and pocket-friendly.Below we'll look at some of the most common types of bed frames.
Platform Beds
A platform bed is a unique frame that negates the need for an extra foundation. Instead of having rails to hold up your mattress foundation or box spring, platform beds come with slatted wood foundations that support the mattress independently. Basically, a platform bed is a bed frame whose slats aren't more than two to three inches apart.While most platform beds are simple, only featuring the side railing, some models have footboards and headboards to make them more decorative and eye-catching. Platform bed frames are available in the standard mattress sizes, with the queen-size ones fitting in most bedrooms and suiting most needs. You can also find metal platform beds, which are durable, easy to set up and come at an affordable price point. This makes them a versatile alternative for a wide range of mattress types.
Floating
Floating beds are anchored to your wall, unlike traditional bed frames, which have legs to hoist your frame off the ground. They boast a modern look that can give smaller bedrooms the illusion of having a lot of space.
Sleigh
Sleigh frames are usually decorated with curved footboards and headboards. They're commonly made of wood, but other models feature fabric upholstery instead. They're a statement piece of furniture for any sleep environment. However, they can be pretty costly.
Trundle
These are beds with roll-out mattresses beneath them. Most of these beds come in full and twin sizes, but you can also find a king or queen bed with a trundle. Since mattresses in a trundle are quite thin, they're not best suited for nightly usage. However, they're perfect additions to your guestroom or children's bedroom.
Bunk Bed
Bunk beds are usually two to three frames stacked over each other. Bunk beds are specially designed for twin mattresses, but some models can also work well with twin XL, full, and queen-size mattresses. This bed frame is ideal if you want to maximize the small space in your bedroom. It works well for guest bedrooms, kids' rooms, and rental properties.
What's their Main Purpose?
There are several benefits that come with adding a bed frame to your sleep environment. They were specially built to raise mattress foundations off the floor, keeping them firmly in place and offering additional support. Like box springs, bed frames help mattresses maintain their shape by dissipating body weight evenly across the sleep surface. This, in turn, keeps your mattress from sagging, which can lead to chronic neck and back pain, making it difficult to sleep.Whether you opt for a traditional or more modern bed frame, it can play a pivotal role in helping pull all of your bedroom's design elements together. Lastly, bed frames also give users plenty of extra storage space underneath the bed by raising the mattress off the ground. In fact, some even feature built-in storage drawers that help sleepers maximize their room's usage.
Can You Use a Bed Frame Without a Box Spring?
Although you can use a box spring with a bed frame, you probably don't need it. The decision generally comes down to whether you like the additional bed height and need extra support. In most cases, you can use your bed frame with any box spring you wish.A mattress and a bed frame combo usually sit lower than a box spring, traditional bed, and mattress set.
If you prefer a higher bed profile, a box spring could help you achieve that. In fact, this is among the main reasons to use box springs. Remember, bed frames often use a deck or slates to deliver the same supportive surface as box springs. So, using one alongside the other won't necessarily improve the longevity or comfort of your mattress. The key point here is making sure your sleep surface is supported.Most sleepers prefer using platform beds or bed frames with slats instead of adding a box spring. This can offer enough rigid support for your sleep surface without purchasing a separate box spring.However, ensure that these slats are sturdy and close enough to support your mattress adequately. Plus, some beds may need box springs for warranty purposes, so always check your manufacturer's recommendations before making a purchase decision.
Best Mattresses for a Bed Frame
While you can pair nearly every mattress available with a bed frame, there are some vital things to keep in mind.For starters, an innerspring mattress typically performs well with box springs, and many mattress warranties need one. On the other hand, memory foam mattresses are a perfect alternative for bed frames, but you must ensure your bed frame has a stable support system.Memory foam bed warranties usually need the bed frame to be solid. For instance, putting your memory foam mattress directly on a metal frame with slats over three inches apart might only void the mattress warranty. If that's the case, it might be wise to pair your mattress with a box spring to ensure proper support.
Hybrid and latex mattresses also work well with bed frames without box springs. As mentioned earlier, ensuring your sleep surface is well-supported is the most vital consideration. As long as you're using the right support, your bed frame should not damage your mattress or cause issues like back pain.
Other Alternatives to a Box Spring
Using a solid foundation for your mattress can help extend its useful lifespan while increasing its support and comfort. Fortunately, sleepers can choose many box spring alternatives in the market, with something perfect for every mattress type.
Adjustable Beds
As one of the most luxurious alternatives, adjustable bases offer a motorized mattress foundation that enables you to choose the height and angle of the mattress to optimize comfort. Modern adjustable beds are usually sleek and resemble platform beds in a flat position.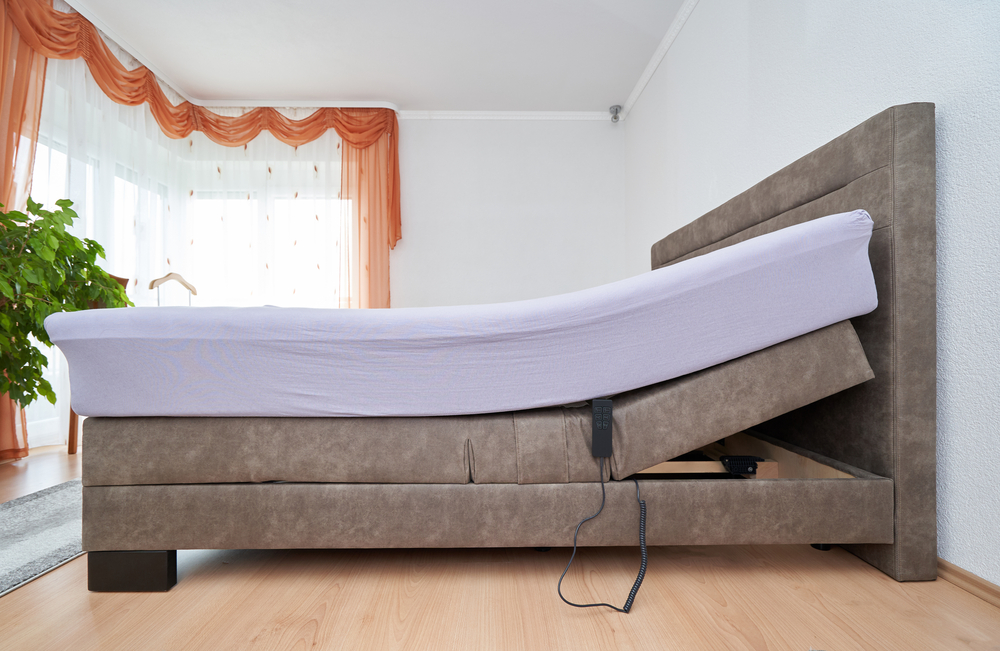 They come with a remote control that you can use to adjust the angle of your bed, and many high-end versions also have USB charging ports, underground lighting, and customizable presets. If you enjoy sitting in bed reading, watching TV or have limited mobility, you might opt for an adjustable bed.
Platform Bed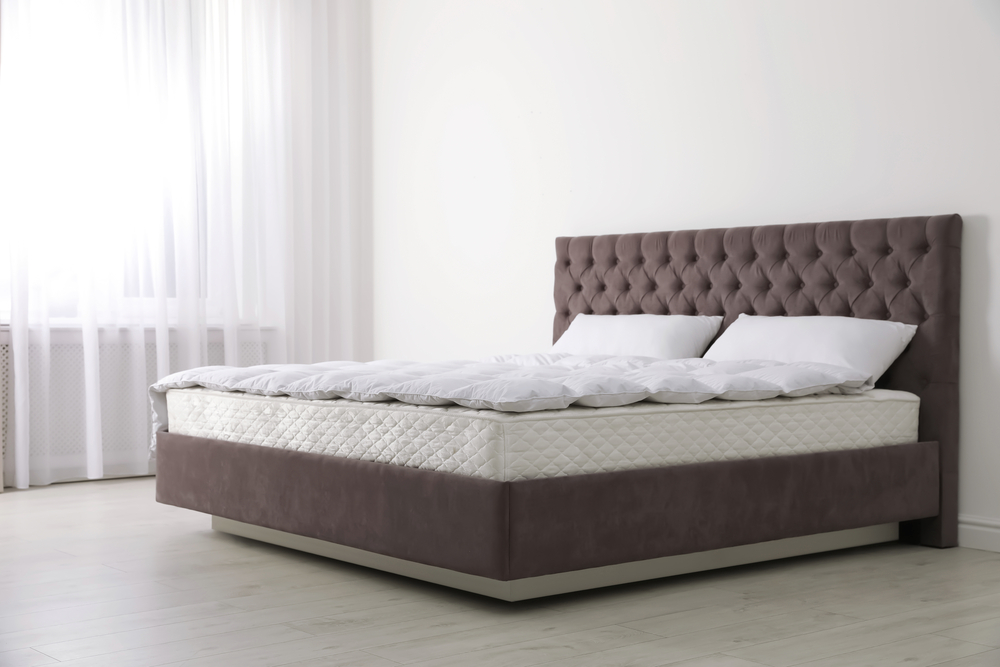 By combining both a wooden or metal frame and a supportive foundation to keep your mattress off the floor, a platform bed frame is a sturdy structure that provides an all-in-one fix. Often lower to the floor than traditional box springs, a platform bed delivers a modern, low-profile design. However, this low-profile bed construction can be problematic for individuals with mobility issues.A platform bed mostly has detachable legs, so you can still use it with your slatted bed frame. Some even come with storage spaces, such as shelves, cubbies, and drawers for under the mattress.
Bunkie Board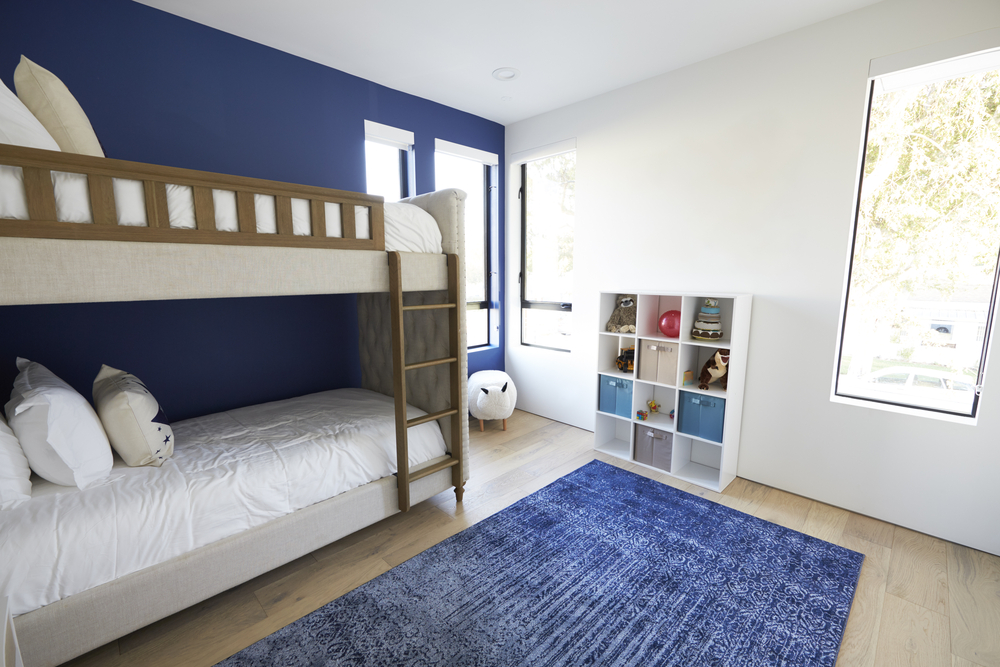 Originally made for bunk beds, as they're thin yet supportive, many individuals now use bunkie boards as easy alternatives to box springs. A bunkie board is typically a piece of solid wood, particleboard, or plywood wrapped in a 1 to 3-inch thick fabric. It sits between the bed frame and the mattress, providing even support that promotes airflow under the mattress.Since these boards are lightweight, they're easy to move and don't add much height to a mattress.
They're suitable for memory foam, hybrid, latex, and innerspring mattresses.
Placing Wood Slats on Metal Bed Frames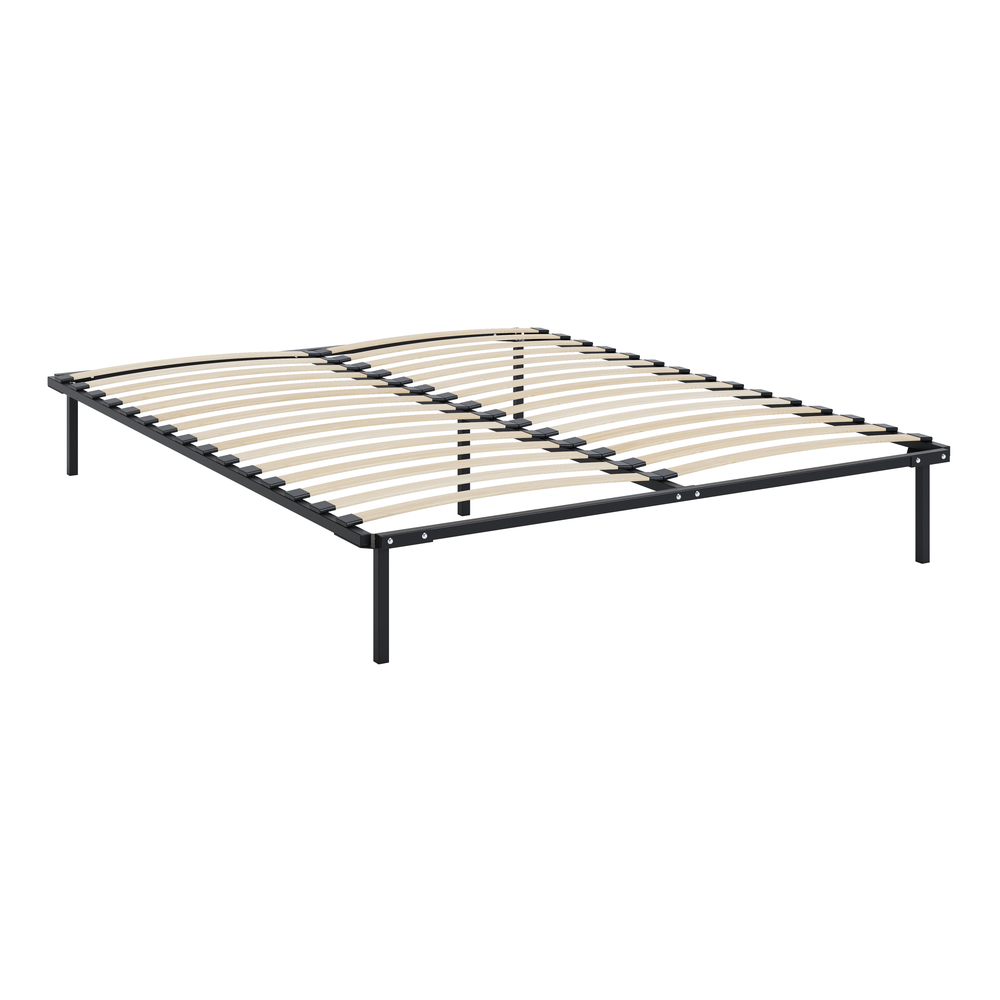 Alternatively, you can arrange wooden slats on your metal bed frame for optimal support and ventilation. This is one of the oldest and most affordable ways of supporting a mattress set. Remember that the specific spacing between each slat depends on your mattress warranty requirements. However, most manufacturers recommend spacing between wood laths and metal braces at most two to three inches apart.
Closing Thoughts
The best way to decide whether or not you need a box spring with a bed frame is to confirm with your mattress manufacturer. This information is often explained in the warranty and the tag attached to your mattress or listed on the product's webpage. You'll also want to assess your current mattress and bed frame before making a purchase decision.Do you love your bed set-up, but you often crouch to get in and out of bed? Are you willing to begin from the ground up by establishing an entirely new bed set, or do you prefer to simply change one piece? Does your current frame need proper support features like slats or a sturdy platform? Using a box spring with a bed frame could fix your problems.